Innovation for the exhibition industry
DIGITAL STRATEGY & TRANSFORMATION
EVENT TECH SOLUTIONS
DIGITAL AS A SERVICE
Contact us
Your partner for innovative digital solutions in the exhibition industry
Our adventics team of experts offers you individual solutions for the trade fairs of the future: With digital competence, we break new ground and create optimal results and experiences, on-site and digitally. Benefit from custom-fit solutions that expand your trade fair business in a meaningful way – use our services in the area of Digital Strategy & Transformation, Event Tech Solutions and Digital as a Service. With adventics, you get everything from a single source: digital strategy, target-oriented implementation and strong sales for your future-proof trade fair.
Services for the trade fairs of the future
DIGITAL STRATEGY & TRANSFORMATION
You are a CEO and wonder: Where does the journey in digital innovation lead to? How can I generate functioning and economical solutions with moderate investments? What can I use to achieve visible success as quickly as possible?
We develop individual strategies for the digital transformation of exhibition companies. The integration of new technologies expands existing business models in a meaningful way and ensures sustainable success.
EVENT TECH SOLUTIONS
You are an IT manager and want to know: Do integrated platforms really make sense or should I combine individual solutions? How do I find the right partner to lead the project to success with me? How can different technologies be brought together and operated efficiently?
We help with the selection, introduction and operation of digital solutions. From individual solution modules such as registration, lead tracking and community management to integrated platforms.
DIGITAL AS A SERVICE
You are Head of Exhibition Services and face challenges:
To what extent can I achieve and exceed my sales targets with new technologies? How do we manage the flood of enquiries during peak trade fair periods? Will I receive comprehensive support in exhibitor support and marketing / sales?
We support you with our customer-oriented sales and support teams, because many Event-Tech modules only unfold their effectiveness when they are booked and used in large numbers by exhibitors.
What we have achieved so far
Employees
All our colleagues work with passion and a lot of experience to secure the future of the marketing instrument "trade fair".
Trade fair companies
We have successfully carried out projects for over 40 international trade fair companies already. For many, we are a long-standing innovation partner.
Projects
Over 150 trade fair projects have already benefited from our experience and solutions.
Leads
Over the years, more than 35 million leads have been scanned and qualified at trade fairs using our own lead tracking solution Scan2Lead.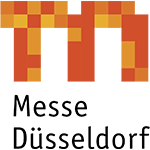 Our solution for your lead management: Scan2Lead
For more than 17 years, we have been Europe's market leader and the leading lead management solution in the international trade fair industry. Through the automated capture and processing of visitor data, Scan2Lead enables you to increase the efficiency of your trade fairs.
As an organiser, you enjoy many advantages with Scan2Lead:
No investment necessary: Scan2Lead is based on a rental model. Therefore, no investments in IT structure, hardware or software are necessary from your side.
Many years of know-how: Rely on the know-how of adventics as a long-standing partner of international trade fair organisers and benefit from our experience.
No risk: Scan2Lead is an experienced, secure and stable service for 17 years now. The biggest events in the world use Scan2Lead to their complete satisfaction.
Central data management: Your exhibitors receive all visitor information centrally in a web portal. All data obtained can be analysed, evaluated and exported via this.
Higher customer satisfaction: Scan2Lead is precisely tailored to the needs of your exhibitors. Increase the success of your exhibitors with Scan2Lead and thus increase customer satisfaction.
About Us
The founders Gunnar Heinrich and Bernhard Gamper already had a strong connection to trade fairs and technologies. Bernhard as Head of Trade Fairs for the international provider of access technologies SKIDATA and Gunnar as Managing Director of an IT strategy consultancy.
After working as managing directors of a subsidiary of Messe München, they founded adventics GmbH in 2006. The team has continuously grown to include more trade fair enthusiasts. Many of them came from trade fair companies and have dedicated themselves to the topics of innovation, technology and change.
Since the early days of adventics, our own lead tracking solution Scan2Lead has also played an ever-growing role. From a showcase of what can be achieved with digital solutions, Scan2Lead has now become the European market leader.
"Working with the adventics team is always pleasant, pragmatic and result-oriented. They always have a concrete result in mind. We are already looking forward to the next joint projects".
Andreas Menzel, Manager CRM and Customer Value, Messe München
A career with us
Curious? We are continuously looking for both career starters and experienced experts – ideally with a background in the international trade fair industry – to strengthen our teams in Munich and Vienna.
Apply now
Our partners
Adventics knows the event tech market like no other. However, we particularly enjoy working closely with some of our partners. They are highly innovative and share our quality standards.
Contact
Munich Office
Münchener Str. 23A
85540 Haar bei München